Junior paddle, past and present – a short history of the ups and downs. Kudos to David Kjeldsen, Robin Fulton and Patty Hogan for revitalizing the junior game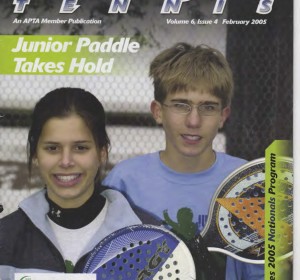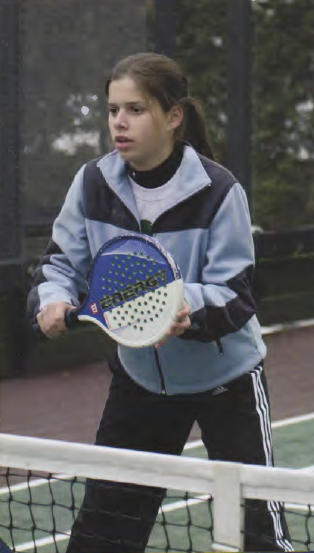 Source:
Platform Tennis Magazine
, Vol. 6, Issue 4, February, 2005
Maura Judkis provided a summary of efforts to grow junior paddle over the past decades
One of Whitney Snyder's most poignant memories from his childhood in Sewickley, Penn., is the slow scratch of a shovel being dragged across a snow-covered aluminum floor. While his weeks were filled with middle school, his weekends were devoted to platform tennis. Instead of waking up early on wintry Saturday mornings for cartoons, Snyder would go to the paddle courts at 7 a.m. and hear the scraping shovel that signified the beginning of his early morning group lesson.
The 1970s generated junior paddle leagues across the country. Both Snyder and his friend Bill Hallett recalled their junior paddle days as being sponsored by enthusiastic parents who were willing to teach the game and send their children to the Junior Nationals by the bus load. "There really weren't pros teaching the game," said Hallett, who recalled playing at the local YMCA. "Most of us were just introduced to it by our parents. Even I taught clinics to younger kids when I was in high school"
"The parents really do get credit for organizing it," said Snyder, who described the paddle craze as "very contagious," and a typical part of an after school routine. "Since girls and boys played together, it broke the ice socially for those awkward teenage years,' he said.
Junior paddle in the 1970′s provided not only a social activity, but also a forum for real competition. Both players recalled bus rides to tournaments in Detroit, Indianapolis, and Cleveland, among others. The Junior Nationals were even held in Pittsburgh once during their high school years.
However, transitions in paddle corresponded with transitions in the young players' lives. As kids graduated and moved away to college, programs began to diminish, and disappeared altogether by the 1980s in Pittsburgh. Nationals, too, became a memory when Hank Irvine, longtime organizer of the Junior Nationals, resigned. Paddle for juniors entered a latency period, and interested kids were left with nowhere to turn but a few lessons with parents on whatever court time they could spare.
Even though kids were interested, there was no official means for play until the Viking Cup Parent-Child tournament, sponsored by David Kjeldsen and Robin Fulton. The tournament, held in 1996, began the rebirth of a dormant Junior Nationals. Following the tournament, Fulton revived nationals for a few years, before resigning her position to Patty Hogan.
Junior Nationals would not be the only program Patty Hogan would have built from next to nothing. Hogan's junior paddle organization at the Beacon Hill Country Club in Summit, NJ, began with only three kids, but soon grew to 80.