Moscow thrashes Warsaw. Ambassador Walter Stoessel, Jr. brings the game behind the Iron Curtain
Ambassador Walter Stoessel, a keen player and lover of the game, had introduced platform tennis to both Moscow and Warsaw, and had courts built in both capitals.
The Warsaw Chapter of the APTA sent the association a report on an inter-embassy tournament played on April 26 and 27 between them and a team from Moscow that included Stoessel, the American Ambassador in Moscow.
The Moscow Chapter claimed the title of Champions of the Eastern Hemisphere based on their triumph in the tournament, in which they won eight of the contests.
Source: Paddle Talk, No. 1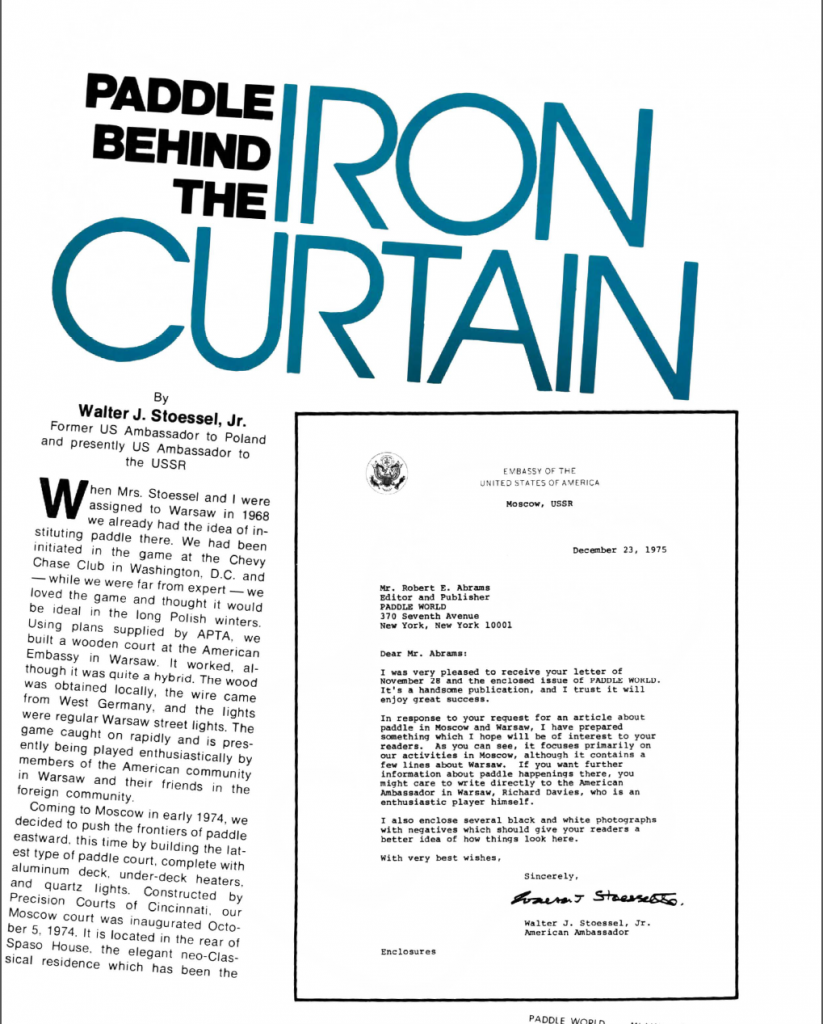 Paddle World Vol. 1 No. 2 Mid-Winter 1976