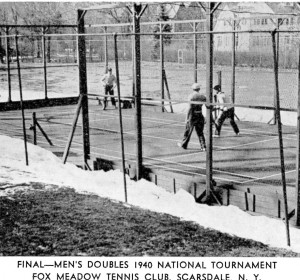 The Scarsdale Inquirer reported:
"Local Team Loses in Paddle Tennis. Paul Hicks and Witherby Black of Manursing are the national paddle tennis champions in men's doubles. They won the title by defeating Edward Grafmueller and James Landauer of Scarsdale last Sunday at the Fox Meadow Tennis Club. A large, interested and enthusiastic gallery watched the play."
Tea was served to a large number of guests and visitors later in the afternoon, following the tournament."
Fox Meadow teams dominate the two other events, with Madge Beck and Marie Walker winning their third straight Women's title and the O'Hearns their fourth Mixed title.
Source: Fessenden S. Blanchard, Paddle Tennis, 1944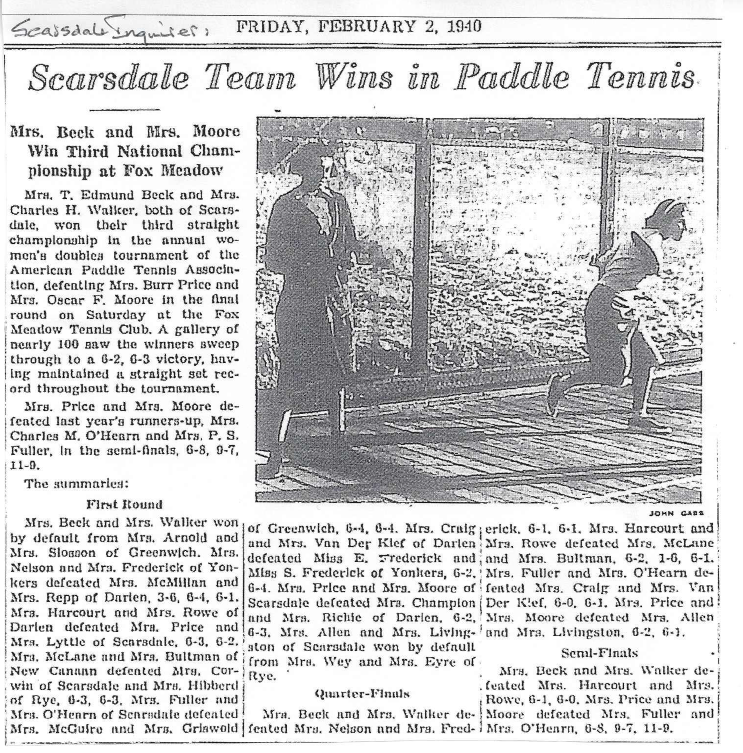 Scarsdale Inquirer February 2, 1940