Drawsheets:
APTA Newsletter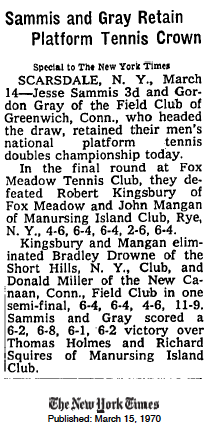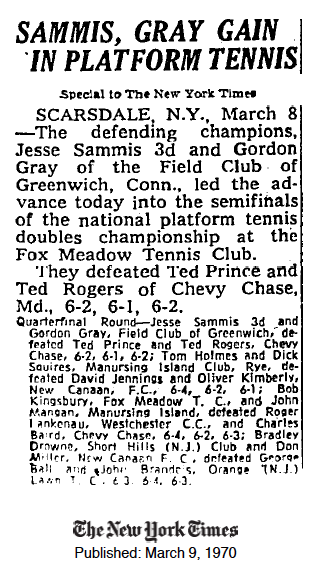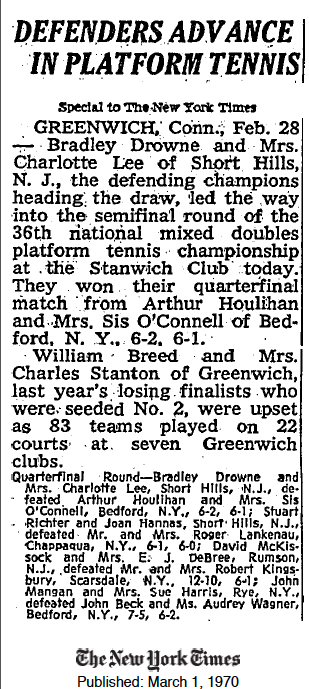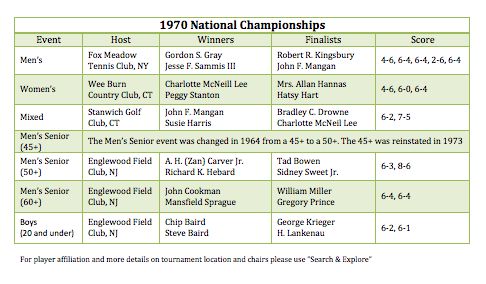 The 1970′s Nationals were the largest draws in history, with 128 men's teams and 72 in the women's.
Gordon Gray and Jesse Sammis III won their second consecutive title over the rising team of Bob Kingsbury and John Mangan.
Charlotte Lee and Peggy Stanton won their fourth straight title.
John Mangan sweetened his loss in the Men's by partnering with Susie Harris to beat the previous year's champions, Charlotte Lee and Bradley Drowne.
Dick Hebard and Zan Carver defeated the previous year's champions, Tad Bowen and Sidney Sweet, Jr. in the 50+ (Hebard had won the event in 1965 with Sweet). John Cookman and Mansfield Sprague won the Men's 60+ (also called the Veteran's).
In September 1970, the second APTA Paddle Newsletter printed the draw sheets and results – see link above.
Source: The APTA Paddle Newsletter, September 1970