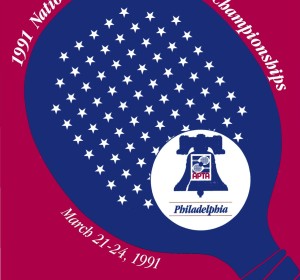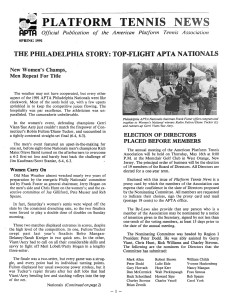 Platform Tennis News covers the Nationals in Philadelphia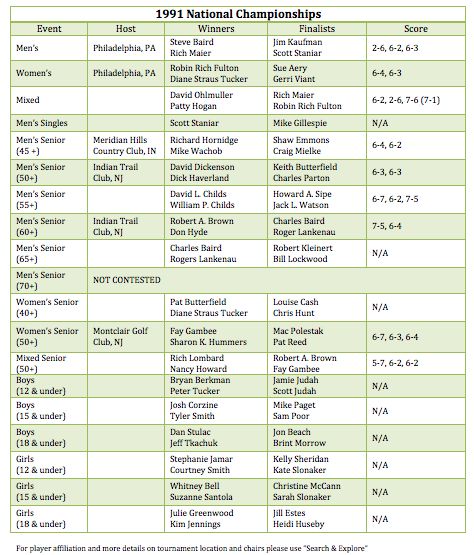 The Men's and Women's Nationals were covered in PTN Spring 1991:
The National Championship field included 96 men's and 64 women's teams, showcasing the top-ranked professional and amateur players from the U.S. and Canada.
Due to the size of the field, the matches were played at several different sites. Aronimink Golf Club and Waynesborough Country Club hosted the National Championships. Overbrook Golf Club and Whitford Country Club hosted the Women's and Men's President's Cup play.
In the women's event, defending champions Gerri Viant/Sue Aery just couldn't match the firepower of Connecticut's Robin Fulton/Diane Tucker, and succumbed in a tightly-contested straight-set final (6-4, 6-3). The men's event featured an upset-in-the-making for one set, before eight-time Nationals men's champions Rich Maier and Steve Baird turned on the afterburners to overcome a 6-2 first-set loss to barely beat back the challenge of Jim Kaufman and Scott Staniar, 2-6, 6-4, 6-3.
Source: Platform Tennis News, Winter, Spring & Summer 1991