Umpiring in the 70′s & 80′s – Past APTA President Paul Molloy reflects
In 1970, with no previous umpiring experience, I climbed into a chair to oversee a club championship match at Fox Meadow Tennis Club. After the first set, I was nearly frozen and climbed down.
In 1971, I secured the services of Jack Stahr, a renowned tennis umpire, to do the APTA Men's Finals at FMTC. He later suggested that I get involved in tennis umpiring, obviously not based on my platform tennis performance.
Experienced Tennis Umpires Wanted
I still remember umpiring a match for Mary Carillo, age 16, at Orienta Beach Club in Mamaroneck, New York. Gradually, I worked myself up to become part of the Men's International Professional Umpires Group and did chairs for John McEnroe, Bjorn Borg, Chris Evert, and many others at the U.S. Open, Wimbledon, Tokyo, and more……….
[Click on the image below to read more of Molloy's experiences}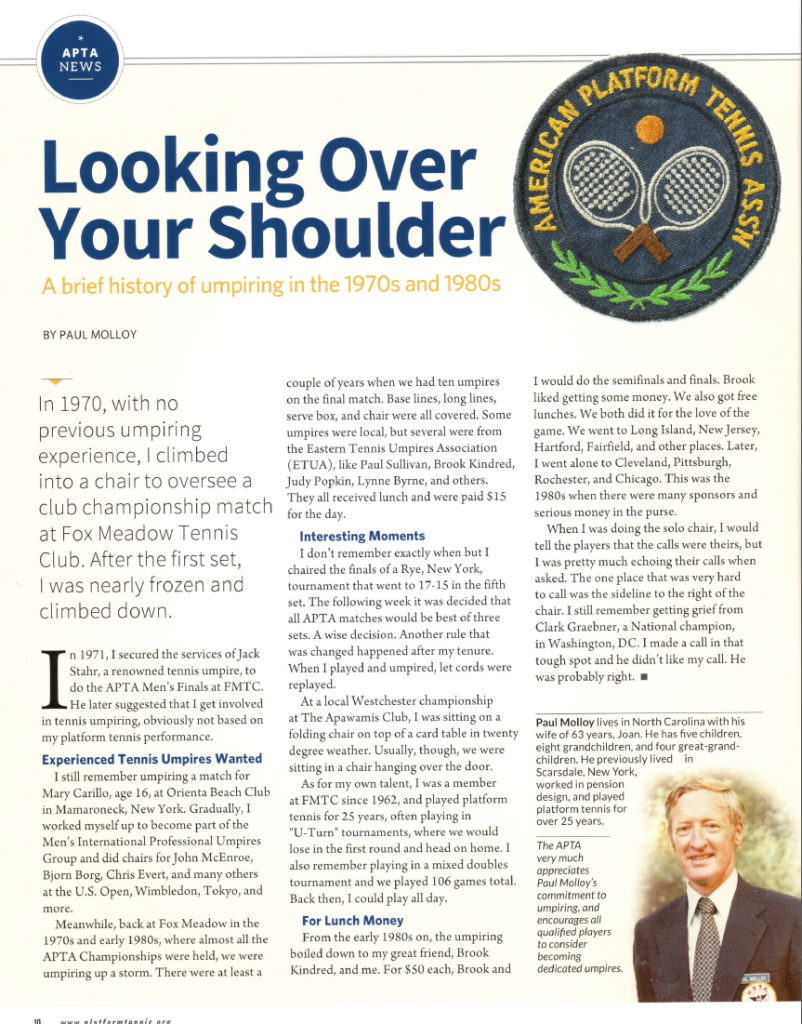 Source:Platform Tennis Magazine, Vol.16 Issue 3 Jan./Feb 2015