Chicago Charities marks its 31st year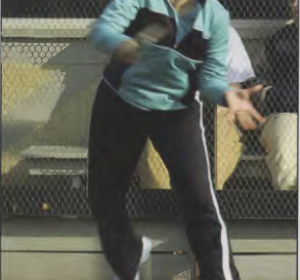 John Noble filed the report on the event with PTM:
The 31st year of the Chicago Charities seemed to be an event enjoyed by all. With a slightly smaller draw, due to the Halloween holiday, the pressure on the volunteer staff to run the four tournaments within the event was not as much of a drain as it has been in previous years. The Northwestern Cancer Research program was the beneficiary.
The Women's Open was witness to a pleasant number of upsets. Only one of the top four seeds made it to the semifinals. In the finals, Cindy Prendergast and Lauren Zink won a hard-fought three-setter against Hilary Debbs and Patty Hogan, the second seed (6-1, 2-6, 6-2). The Men's Open was marred by rain in the last set and a half. Last year's Champions David Ohlmuller and Chris Gambino had to work a little harder on their way to this year's final, as they were taken to three sets in the quarters by Bill Fiedler and David Keevins, and by Mike Cochrane and Mike Marino in the semis. They were met by the always-tough Flip Goodspeed and Scott Mansager duo, which bested Greg Stipa and George Zink in the quarterfinals, and Anthony Cosimano and John Milbank in three sets in the semi-final. Gambino-Ohlmuller won the final 6-2, 6-4 in an entertaining climax to the Charities tournaments. The play was both educational and enjoyable to watch.
The 90′s+ and 115′s+ were both well-participated events run by the always present Howard Sipe (who also umpired the men's final in the rain). The Men's 90′s was won by Ray Murphy and Mike Sullivan over a worn out Jean Kempner and Peter McNitt team who had to beat Alan Graham and John Noble in three sets in the semi's.
Source: Platform Tennis Magazine, Vol 5, Issue 3, January, 2004