Professional Platform Tennis Association (PPTA) Update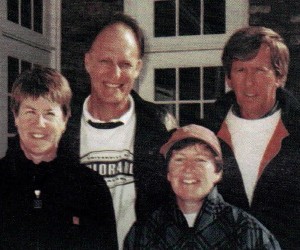 On the Friday prior to the Short Hills national ranking tournament, the PPTA Board of Officers met to finalize their testing and certification process. The effort to start the organization for teaching professionals began 18 months ago and has included a series of meetings and feedback from the country's top teaching professionals in each APTA region.
As part of the recent meeting at Beacon Hill the PPTA completed certification for its initial group of members (Gary Horvath, Hank Irvine, Patty Hogan, Gerri Viant, and Rich Maier). The PPTA tentatively plans to hold an open meeting for prospective members at the APTA Nationals in Rochester and may conduct an initial offering of the test in the Tri-State area at the end of the season.
The mission of the PPTA is to improve the standards of the teaching profession and help increase awareness in the sport. PPTA President Gary Horvath said, "We have received nothing but enthusiastic support from the APTA, the manufacturers, and prospective members since starting work on this initiative 18 months ago. We look forward to working with all of these groups and the facilities with courts to make platform tennis even more fun for more players."
Source: Platform Tennis Magazine, Issue 4, March, 2000