(1951-2017 )
Hall of Fame Induction: 2004
Fox Meadow Tennis Club Over three decades Straus has amassed 29 National Championships with 12 different partners, including six Women's titles and two Mixed titles. She is still winning Senior events.
Diane Straus devoted the better part of a lifetime to platform tennis and was a truly outstanding player over four decades, winning 29 National Championships with 12 different partners. She is an exceptional role model, both on and off the court,, and a highly respected leader within the paddle community.
A 1973 graduate of Yale, where Straus was part of the first class to include women, she established the first-ever women's varsity tennis team at Yale, and was its captain all four years. Diane was introduced to paddle soon after graduation and immediately fell in love with the game, using it to get exercise with friends outdoors in the winter. As she began playing tournaments, she enjoyed the camaraderie, the travel, and bringing out the best in her partners, as well as herself.
Straus's game was somewhat unorthodox, with a heavy western grip that she used to pummel the forehand return of a serve with laser-like efficiency, often setting up her ad-court partner for an easy put-away. She set the standard for forehand side players, with consistency, towering lobs, and relentless pressure. Diane's weak link was her serve, with a toss so high that a partner said she probably could read a chapter of Gone with the Wind while waiting for it to come down. But, through force of will, she improved, and countered the weakness with her quick reflexes and superb volleying skills. Long time partner Robin Rich Fulton once said, "I could always depend on Diane getting a let cord winner when we desperately needed it and she did it so often I don't think it was luck. She was the brains of the outfit and I always used to say to her, 'you were the one that went to Yale, so get us out of this tight spot we're in.' She played smart and when the going got tough, she got going."
The results of such an attitude? Six Women's Nationals with two different partners, Pat Butterfield and Robin Rich Fulton (1986-1987, 1991, 1993, and 1996-1997), and five finalist titles (1983-1984, 1988, 1992 and 1995). With Tim McAvoy, she also captured two Mixed Nationals in 1993 and 1994, and 12 women's senior titles. In the 40+, she won titles in 1991-1992, 1994-1995, and 1996-1997, and was a finalist in 1998, while in the 50+ she had four wins (2002, 2009-2011), and was a finalist twice (2003 and 2012). Her other titles include the 60+ women's in 2011 and 2012, the mixed in 2011 and 2013, and finishing as a finalist in 2012.
Even with such an outstanding record, perhaps Straus's most compelling legacy was how she played the game, her demeanor, her smile when either winning or losing, and her fairness, sportsmanship, and partnership skills. One of her long-time paddle friends said, "it was always the greatest pleasure to play with or against her. One knew that the competition and sportsmanship would be at the highest level possible."
Diane's paddle genes were handed down to her children. Her son Peter won the 12-and-unders in 1991 and 1992, and Diane and Peter were featured in Sports Illustrated's Faces in the Crowd in 1991. Her daughter Becca won the 18-and-under in 1998, and her son David won the 12-and-under in 1996-1997, and the 15-and-under in 2000.
Straus grew up in New York City and Washington, DC, in a family active in media and liberal politics. Her first jobs after college were editing at New York Magazine and the Village Voice, but she soon migrated to the business side of publishing. She is currently publisher of the Washington Monthly, and had been president and publisher of the American Prospect; group publisher of Manhattan Media; and publisher of the Westchester and Fairfield County Times, the Westchester Wag, Trader Publications, and the Cranford Citizen and Chronicle. Founded in 1969, The Washington Monthly introduces important new policy ideas into the mainstream media and, as a nonprofit, the publication allows Diane to approach foundations and donors about subjects of importance to them, thus, supplementing advertising and circulation revenue—a promising new model.
Diane has served on the Board of the NAACP's Crisis Magazine, the Yale Alumni Magazine, the Environmental Film Festival in the Nation's Capital, Woodley House, and the Urban League, and on the Board of Advisors of GreenWood and Solar Household Energy (SHE).
Source: Induction remarks and personal communication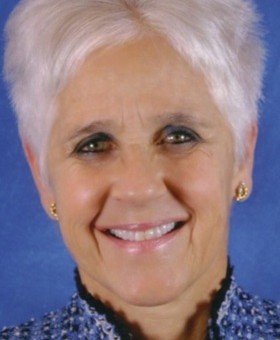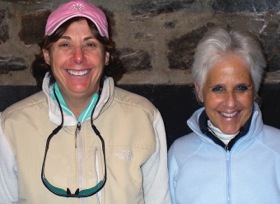 Robin Rich Fulton (left) and Diane Straus. Women's Nationals winners in 1991, 1993, 1996 and 1997
New York Time Obituary